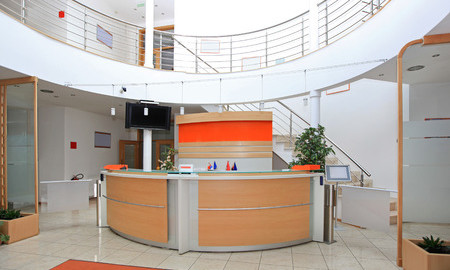 3 Ways Your Gym Can Benefit from our Mat Rental Service
3 Ways Your Gym Can Benefit from our Mat Rental Service
There are many benefits to investing in a high quality floor mat service for your business. Across all industries, it is a well-known fact that floor mats provide safety and prevent serious slip-and-fall accidents from occurring. These industries include medical facilities, restaurants, manufacturing and industrial plants, salons, and gyms. Gyms prosper with high quality mat rentals for a number of reasons.
Prevents Slip-And-Fall Incidences From Occurring: Sweat, heavy lifting, and actively moving in the gym can lead to impending doom. It is easy to slip and fall if one is not careful. Prevent these accidents from occurring by covering slippery floors with quality floor mats.
Branding: Show off your gym by showing that it is a high quality place of business. Through logo floor mats, a guest is welcomed by your business's advertisement on the custom floor mat. By decorating the gym with logo floor mats, the gym will show off an appealing décor which is both advantageous and aesthetically pleasing.
Cleanliness: By providing your business with floor mats, this allows the floors to stay cleaner longer. The mats will collect all dust, dirt, and sweat from individuals using the facility. Keeping floors clean will portray a high quality gym, attracting customers far and wide.
Contact Garden State Mat Rental today for high quality floor mats in the New Jersey, Pennsylvania, and Delaware regions. Give us a call at 800-486-1581 and we will match you up with a package that best fits your time availability, product needs, and budget. We do not skimp on our customers when it comes to high quality floor mats. We focus on providing the best products available, in order to keep your business safe, clean, and attractive. Do not hesitate, give us a call today.
https://gardenstatemat.net/wp-content/uploads/2016/07/25889129_s.jpg
300
450
Garden State Mat Rental
https://gardenstatemat.net/wp-content/uploads/2021/01/logo50.jpg
Garden State Mat Rental
2016-07-27 19:24:14
2019-10-16 18:04:45
3 Ways Your Gym Can Benefit from our Mat Rental Service