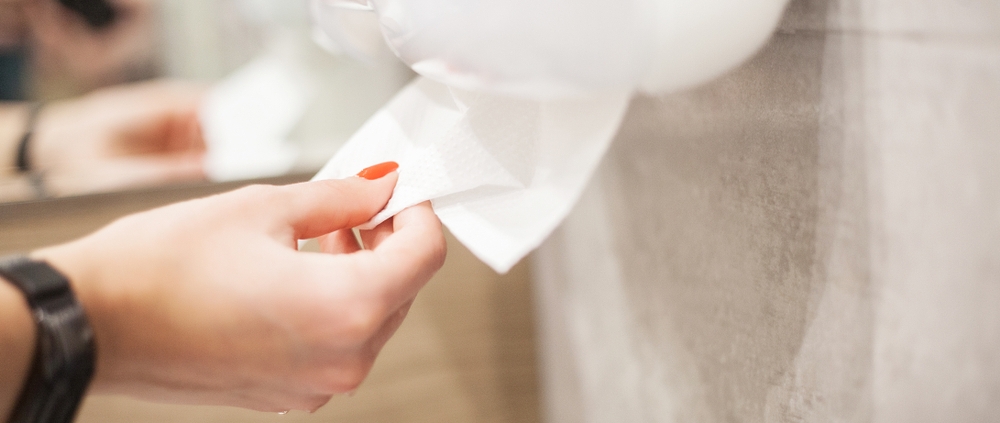 Paper Towels
In need of paper towels? There's no reason to go store-bought, especially if you want the best value for your money.
Garden State Mat Has the High-Quality Paper Towels You're Looking For!
Going with Garden State Mat is your best bet for industry-leading quality! We've been providing the best paper towels in New Jersey, Eastern Pennsylvania, and Delaware since 1971. Here's why our products stand out.n.
Durablity
Few things are more frustrating than when a paper towel falls apart on impact with whatever mess needs cleaning. That's what you'll get if you go with store-bought brands. However, Garden State Mats has thoroughly tested each of our paper products to withstand the worst imaginable situations. Rest assured that buying from us means each paper towel will do its job well.
Absorbence
Tired of needing multiple towels to clean most spills? It's wasteful, yet unavoidable with most brands. Our paper products are highly absorbent so you'll only require a small fraction of what you've been using to clean the same messes.
Affordability
Garden State Mat understands the importance of customer retention and the role that we play in ensuring it. Everyone likes saving money and getting high-quality products. That's why we work closely with all our clients to meet their budgetary needs give them the best bang for their buck.
Get the Best Paper Towels in New Jersey, Eastern Pennsylvania, and Delaware from Garden State Mat!
Garden State Mat has durable, absorbent, and affordable paper towels that your business could use! And you can start today! Call us at 1 (800) 486-1581 or fill out this form for more information on our products and services.