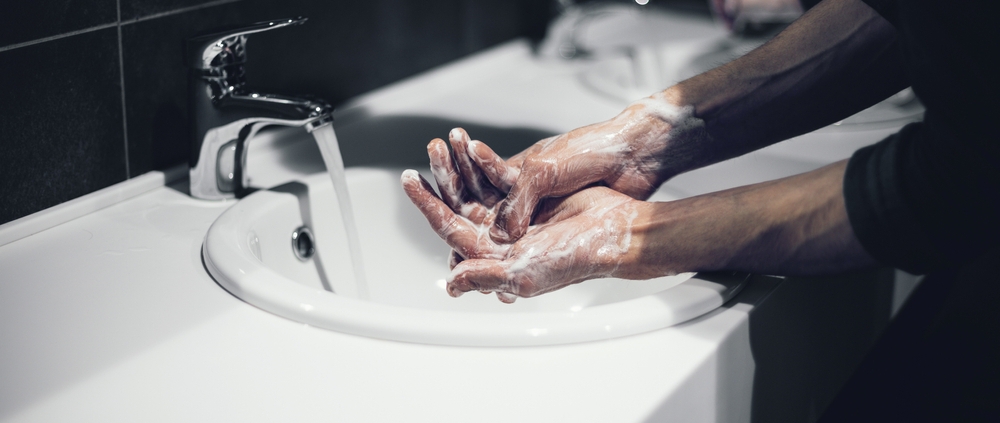 Looking to keep your hands clean and increase sanitation in your business? Not just any hand soap will do. Store-bought brands simply aren't the best choice. You can only trust one provider with your company's safety:
Garden State Mat has the Hand Soap You Need!
Garden State has over 50 years of experience providing hand soap throughout New Jersey, Pennsylvania, and Delaware. Here's what makes our soap stand out from the competition:
Effective
Where most soaps barely perform effectively enough to kill even the most common bacteria, Garden State hand soap excels at it. We work closely with businesses in a variety of industries that need effective sanitation products, such as food service and hospitality. That should give you an idea of how good our word is in when we say we our hand soap leads the industry in effectiveness.
High-Quality
Everyone knows the sensation of using cheap soap. It often leaves hands feeling sticky or grimy when it's supposed to clean. Most have a decent enough smell, but sometimes it creates an odor fouler than it's designed to cover up. This isn't the case with Garden State's hand soaps. Cleaning your hands with our products smells excellent and leaves no residue on your hands afterwards.
Affordable
Garden State hasn't survived over half a century without learning the importance of customer retention. Buying soap should be an inexpensive yet rewarding experience and that's exactly what we strive for! We give our customers the best value for their money with high-quality, effective products at competitive prices. 
Get the Best Hand Soap in New Jersey from Garden State Mat!
Keep your hands clean with Garden State's high-quality hand soap. It is more effective than store-bought brands at combating soap, smells great, and won't break the bank. And you can start today! Call us at 1 (800) 486-1581 or reach out to us here for more information on our products and services.