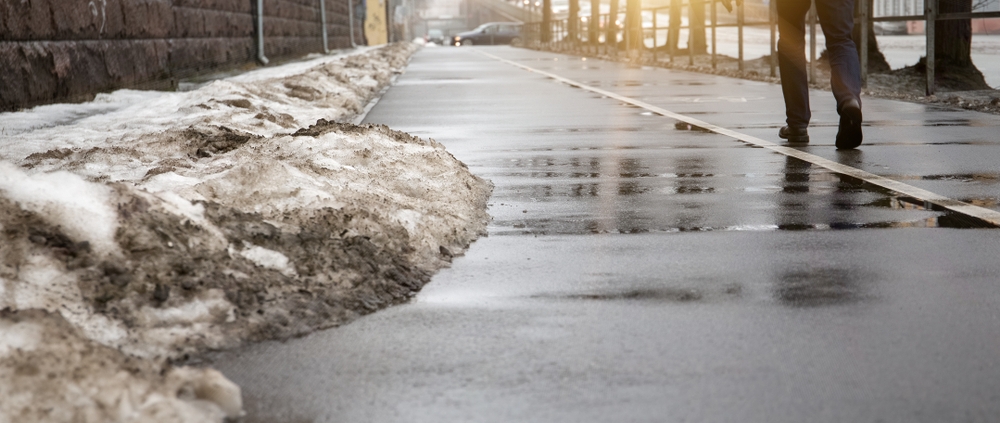 Winter Mats in New Jersey: Finding the Best
It's almost that time of year again. As the snow begins to fall, there are many issues to consider when it comes to proper floor care in your business.
What to Look Out for in the Winter
Winters can be rough for several reasons, but here are the three that most negatively impact your floors.
Dirtier Floors
As is expected, as the outside gets wetter and muddier, your business is more vulnerable to dirtier floors. Snow, ice, dirt, and road salts are all a dangerous combination that is hard to keep from tracking into any building. In businesses with high foot traffic, it is especially difficult to maintain cleanliness. This leads to floor degradation and the increased risk of slip-and-fall accidents. 
Shrunken Hardwood Tiles
Yet another floor issue that stems from cold weather is shrunken hardwood flooring. With the sudden drop in humidity, especially with closed windows and doors, hardwood tiles begin to shrink. This leads to gaps in the floor that not only look bad but also pose slip-and-fall risks.
Increased Static
Colder weather invites more static shocks that annoyingly jolt everyone and everything at unexpected times. However, they can be far more damaging than just a simple nuisance. If they occur at the wrong time, they can wreak havoc on the internal components of our everyday electronics. Phones, computers, you name it, static discharges can brick it. 
Garden State Has the Best Winter Mats in New Jersey
Garden State Mat has been providing winter mats in New Jersey that efficiently deal with each of these issues since 1971. Here's why our mats are so special: 
Protection from the outside. With thick, durable bristles, Garden State's mats effectively keep outside elements from tracking into your business by scraping them off boot soles. They contain these messes in one location and we maintain the mats ourselves in our commercial laundry facilities. We ensure through quality maintenance that you always have what you need to protect your floors.
Coverage for floor gaps. Our mats are sturdy enough to hold their ground against any kind of traffic, no matter what is below them. We work closely with our clients to provide them with customizable mats that fit their exact specifications and fit anywhere they're needed. No matter where troublesome floor gaps appear, we'll cover them up!
Static prevention. We put each of our mats through the wringer during our design and testing processes. We have high standards for each of our products and this includes their effectiveness and makeup. Our mats come with effective anti-static material that will keep your electronics safe from damage.
Contact Garden State Today!
Garden State provides the winter mats in New Jersey your business needs! They offer excellent protection from the outside, coverage for floor hardwood floors gaps, and static prevention. Start today by calling us at 1 (800) 486-1581 or visiting us here and you'll receive a free price quote. 
https://gardenstatemat.net/wp-content/uploads/2021/10/winter-mats-new-jersey.jpg
667
1000
Garden State Mat Rental
https://gardenstatemat.net/wp-content/uploads/2021/01/logo50.jpg
Garden State Mat Rental
2021-10-12 14:21:56
2021-10-12 14:21:57
Winter Mats in New Jersey: Finding the Best