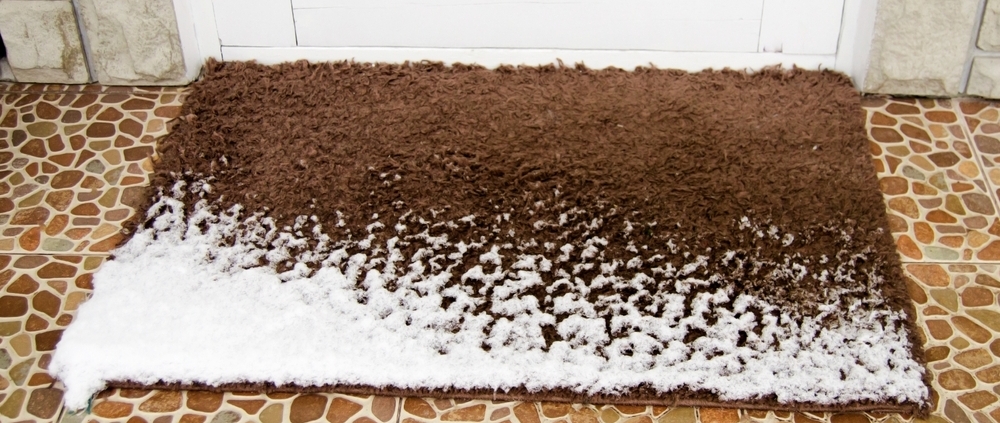 Running a smooth operation and projecting a spotless professional image to reflect your business is a round-the-clock commitment. It requires constant attention at every corner. It's difficult enough for any successful establishment. However, throw an unforgiving winter into the mix and there's a whole new can of worms to contend with! Garden State Mat Rental is New Jersey, Pennsylvania, and Delaware's #1 answer against winter. We're here to equip you with expert winter floor care tips and the garden variety of products and services to optimize your business and raise the bar when the going gets tough.
Garden State Mat Rental Sees Opportunity in Adversity
The grueling winter months provide a convenient opportunity for our competitors to take their foot off the gas. Because of winter's unpredictabilities, customers understandably excuse a slower work output and lesser quality while weathering the storm. For Garden State, weathering the storm doesn't mean laying low. Where our competitors see excuses, we see an opportunity to further separate ourselves with a first-class, unparalleled service. 
Tools That Prevent Common Winter Dangers
Slip-and-fall injuries are the bane of any business, capable of derailing an otherwise exceptional operation. Heavy winter foot traffic brings dirt, debris, and excess moisture, increasing the risk of those dangerous slip-and-fall accidents. Garden State commits to empowering you with high-quality, rugged solutions in the form of a mat catalog that is durable, absorbent, and beautiful. We provide the first line of defense that prevents the mess before it starts and protects your valued staff and guests. We also boast a top-tier mop, towel, and paper product selection unwavering in its outstanding quality.
What We Offer
Winter floor care tips are only as valuable as the products that support them. Outfit your business with a versatile product line that does the job without fail. Here's what we bring to the table… or the floor!
Scraper Mats.

Our scraper mat is made of 100% nitrile rubber, providing a slip-resistant surface with the durability to endure heavy traffic and maintain its structural integrity. They are certified "high traction" by the National Floor Safety Institute, bringing peace of mind through proven results.
Anti-Fatigue Mats.

Garden State anti-fatigue mats come as advertised. Their ergonomic benefits can't be understated. They give employees spending long hours on their feet the luxurious cushion they need to stay healthy and pain-free. 

Classic Logo Mats.

Upholding a pristine image despite the ebbs and flows of a winter onslaught is vital to conveying class and value to your guests. First impressions hold weight in business. Show your staff and guests that you go above and beyond year-round with a classic logo mat custom-tailored to reflect the ideal image. 
We also offer industrial mats, kitchen mats, restroom supplies, and customer-friendly mop and towel rental programs to put an exclamation point on Garden State service.
Comprehensive Service
Garden State has spent over 50 years refining our processes and incorporating cutting-edge technology to stay at the forefront of innovation. Take advantage of our streamlined delivery and inventory tracking system to ensure through rain, hail, sleet, or snow, your products arrive without a hitch. Backed by industrial cleaning facilities, a seamless repair and replacement program, and a fiercely dedicated customer service team, Garden State brings you professional winter floor care tips and the products to thrive! 
Winter Made Easy With Garden State
The insights gained over the 50 years serving our cherished communities gives us a unique advantage. Time is the best teacher, and at Garden State, we don't take it for granted. We're proud to shape the conversation around the quality you should expect in winter.
Call us today at 800-486-1581, or email us to request a free quote and start your service!
https://gardenstatemat.net/wp-content/uploads/2022/12/Winter-Floor-Care-Tips.jpg
710
1000
Garden State Mat Rental
https://gardenstatemat.net/wp-content/uploads/2021/01/logo50.jpg
Garden State Mat Rental
2022-12-06 18:43:20
2022-12-06 18:43:20
Winter Floor Care Tips