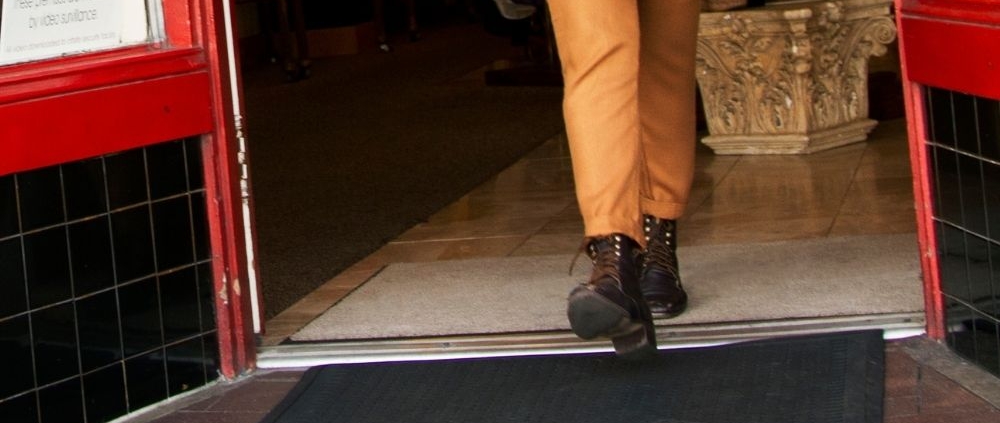 Why Mat Placement and Maintenance Matter for Businesses
Floor mats are important not just in helping keep your floors clean and protected against common hazards. The right floor mats are as much a powerful tool as any other. They can help keep your employees safe and comfortable, create the right first impression, and even help maintain and/or enhance the efficiency of your operations. But getting floor mats is just the first step of many in getting the most out of your mat supplies. Mat placement and maintenance matter just as much.
The Importance of Mat Placement and Maintenance
Where your mats are, and how well and often you maintain them, can help you get the best results for your floor mats. Here's how:
Maximizing Functionality
Different floor mats can do different things for your floors. And where you place them can mean the difference between getting maximum results and totally wasting your investment. Your scraper mat may be able to scrape the bottoms of shoes, sure. But they can't keep kitchen grease from spreading on your floors. Neither can a regular logo mat do much good for your restrooms. Placing the right mats in the right area ensures that you're maximizing their functionality and getting the best results.
Ensuring Safety
Identifying areas that are at high risk for slips and falls is important in ensuring the safety of your facility. You'll need to target these areas and place mats specially designed with high-traction backing. Aside from having the right mats in the right areas, proper maintenance of these mats is also crucial. Poor or inadequate mat cleaning can cause damages and premature wear and tear of matting materials. This can cause them to become less effective and even dangerous.
Targeting the Right Issues
Different areas have different matting needs. And specific mats are designed to solve these issues. For example, restroom mats prevent water from pooling on floors. Anti-fatigue mats, on the other hand, help enhance workplace ergonomics and enhance employee comfort. Making sure they are in the right areas ensures that specific needs are targeted and met efficiently.
Making Your Floor Mats Last Longer
Proper mat maintenance is crucial in maximizing a floor mat's life cycle. Inadequate or irregular washing can cause damage that accumulates over time. And this can significantly shorten a mat's lifespan. The edges curl, the backing thins, and these issues can turn mats into slipping, tripping, and falling hazards.
While mat placement is easy, proper maintenance is not exactly as straightforward as hosing mats down with soapy water. And with safety and floor quality at stake, your best choice is to get professional maintenance for your floor mats. You'll need the specialized expertise of Garden State Mat Rental!
The Mat Placement and Maintenance Specialist That You Need
Garden State Mat Rental has the industry experience that you need to get the best care for your floor mats. And we have more than just the professional mat care expertise, too. We have complete commercial mat solutions to help take care of all your needs. We offer:
NFSI-certified floor mat selections for different areas of your facility.
Competitive prices on our rental programs.
Dependable floor mat deliveries that make sure you'll always have sufficient mat supplies.
Complete customer support that helps you stay on top of your service needs.
And there's never a better time than today to get started on your commercial mat service with Garden State!
Get the Best Commercial Floor Mats in New Jersey Today!
Garden State Mat Rental is your leading choice for commercial floor mat service. Sign up today! Call us at 800-486-1581 to learn more about our mat service offerings. You can also reach us here to get a free quote!
https://gardenstatemat.net/wp-content/uploads/2022/02/mat-placement-maintenance-matter.jpg
667
1000
Garden State Mat Rental
https://gardenstatemat.net/wp-content/uploads/2021/01/logo50.jpg
Garden State Mat Rental
2022-02-22 19:21:37
2022-02-23 13:20:17
Why Mat Placement and Maintenance Matter for Businesses