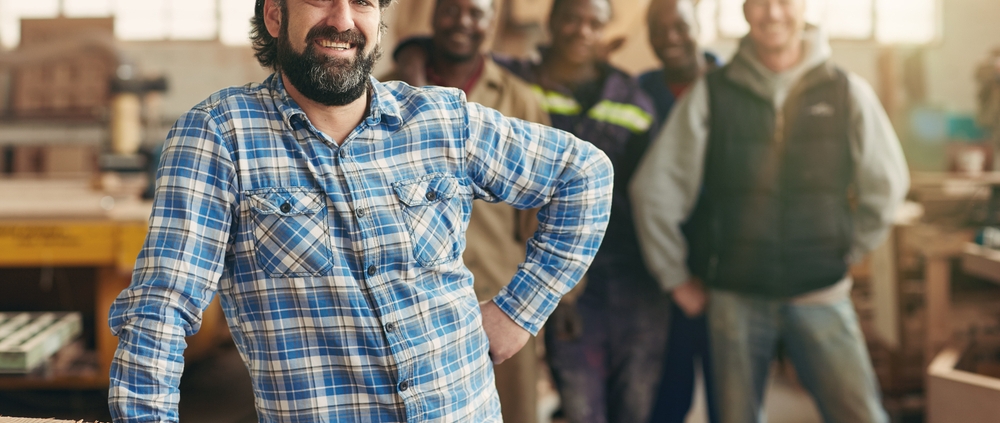 Your facility's cleanliness impacts everything about your business – from workplace safety to customer perception. And it's hardly the easiest thing to achieve. Just keeping up with your floor mat supplies can take a toll on your operations. Improving your business in 2022 requires a strong, capable partner that can help you meet your needs more efficiently! What your business needs for 2022 is a service provider like Garden State Mat Rental!
Garden State Mat Rental is Your Best Bet for Improving Your Business in 2022
Here's how a little help from Garden State Mat Rental can help with improving your business in 2022:
Stable Mat Supply Quality and Availability
Garden State Mat Rental's dependable supply delivery service is the change your facility needs in the new year. Our service is always on time and accurate. No matter the situation, you'll never have to worry about having to deal with a pile of dirty mats and a shortage of clean ones. We'll take the guessing game out of your delivery and pickups and stick to your schedule.
Lower Costs for Floor Mat Supplies
Garden State Mat Rental is also your partner for your cost-efficiency efforts. For one, our 2022 mat rental service saves you from the cost of upfront mat purchases. You don't have to worry about having to pay for too much or every time you need new sets of mats. Our rental service also saves you from the cost and hassle of maintaining your floor mats. With Garden State, your floor mat needs will not make a dent in your budget, this year or the next.
Proper Floor Mat Maintenance
Keeping your floors clean depends largely on the effectiveness of your mats which, in turn, depends on the quality of your mat maintenance. That's one more thing you can take off your plate this year with Garden State Mat Rental. We have tried-and-tested expertise in mat care to ensure that your floor mats are always clean and in top condition.
Coverage for All Your Floor Care Supply Needs
Garden State Mat Rental does more than just floor mat rentals. We have a complete selection of floor mops as well as other facility supplies. We also have restroom supplies, including toilet paper products, and a selection of commercial towels for different businesses.
Garden State Mat Rental: The Key to a Cleaner, Safer Workspace in 2022
Garden State Mat Rental brings your business optimum results for your mat rental needs for 2022 and beyond. We guarantee:
Proven Expertise in Commercial Floor Mat Rental Service. We have been in the mat business for 50 years now. We've proven our expertise in mat supply and maintenance. You can trust that your mats and other items are handled capably, professionally, and efficiently.
Service Efficiency Designed to Bring You Results. Every aspect of our service has been carefully crafted to achieve full efficiency. This guarantees not only the best results but pickups and deliveries that are on time and accurate.
Customer Commitment Unmatched Anywhere. Our entire process aims to bring you results at every level of our service. We make sure we fully understand what you need to craft solutions that fully meet those needs. And the results speak for themselves.
What are you waiting for?
Contact Garden State Mat Rental Today!
Get a head start on improving your business in 2022! Contact Garden State Mat Rental today at 800-486-1581 to sign up for your commercial mat rental service or to learn more about our services. You may also click here to request a free quote!
https://gardenstatemat.net/wp-content/uploads/2021/12/improving-business-2022.jpg
667
1000
Garden State Mat Rental
https://gardenstatemat.net/wp-content/uploads/2021/01/logo50.jpg
Garden State Mat Rental
2021-12-20 18:15:25
2021-12-20 18:15:27
Improving Your Business in 2022 with Garden State Mat Rental